We've told clients and potential clients in the past that a regular social media posting strategy is helpful and should be considered crucial to every local business marketing strategy. We've explained to the business owner that social media posts on a regular basis create a sign of life social presence but also that it is part of an overall SEO strategy. Our rationale for that has always been anchored in the same wisdom that local citation optimization and building is important; that you have the potential to show up higher on and for search results on those 3rd party sites. This is especially true for branded search terms as well. We know that our clients experience this via our rank tracking tool in our SEO Dashboard.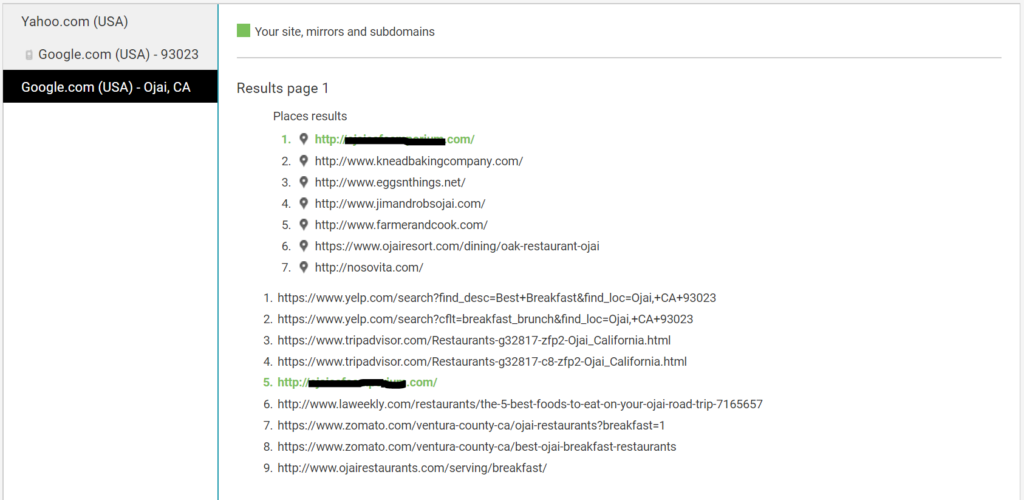 Over at the Search Engine Journal they published a post and study on whether or not social media posts and activity have any other type of impact on your core website SEO rankings.
So, does Social Media posting boost search results?
So does it?
Short answer: yes. – SEJ Post
…But wait! The post goes on to explain this further. Sometimes simple answers aren't quite the most reliable.
Google officially states that social media profile links ARE NOT a ranking factor as seen here in this YouTube video. So there we have it a resounding "NO". This means that spamming posts onto Twitter and Facebook will not help you. We should note that this is true for everything else with internet marketing. You should never spam links, posts, responses, etc. That's a big no no.
Now we have both a YES and NO answer. We're not contradicting ourselves too much though. Let us explain.
While social posts are officially not a factor in search results ranking algorithms, they can, as highlighted with our SEO Dashboard, show up as search results for your name and services.
This is in line with how we've described SEO for our clients all along. SEO stands for Search Engine Optimization This means that you take all aspects of your online presence as your SEO standing. You're probably now putting the puzzle together and realizing that as long as you are able to drive searchers to ANY property of yours with your accurate business information then you're looking good. Remember, the idea is that your intent is to show up SOMEWHERE for a search term or inquiry about your business in lieu of a competitor. There is only so much screen real estate in the search engines on both mobile and desktop screens. So if you are able to get your Twitter profile link in the results, or a Facebook event, or your Yelp profile, or your main website, or even an image, then you've eaten up that valuable space. The only possible next move for a user is to land on one of your properties and choose your service to contact.
The top ways Social Media Helps SEO
According the the SEJ analysis they break out these simple points as to how social media posting helps SEO.
Potential for Links: The top reason we just described above. Your social profiles and posts may also be ranked.
Build an Audience: As you create a community of users and reputation additional content you create, like a blog post, will be shared more often and drive website visitors and conversions.
Branded Searches: Again, this mostly stems from your solidification of social profiles with your business name and information
Helps Promotion: YouTube is the second most used search engine. By creating videos about your content you increase the likelihood of being found.
Conclusion
Social Media is technically not a part of your core website SEO ranking factors. But, because search engines are far richer and integrated into other services it is a crucial aspect of your search engine optimization campaign.
Luckily we enable you to do all this with our core Local Business Manager subscription. With this toolset you will be able to:
Post to Twitter, Facebook, Goolge+, and LinkedIN
Schedule Social Posts
Monitor Twitter for Customer Leads
Create Prepared Social Media Responses
Allow Staff to Post on the Business Behalf or Their Own
Track Rankings of your Social Profiles
Gauge Community Sentiment
And all this functionality is integrated into your Reputation & Local Presence tools as well!